On the face of it the range of funding options for early stage startups could seem pretty limited. If they are under two years old then debt funding, other than startup loans, might not be accessible to them. Alternatively, there is the option to sell equity. However, selling at this early stage is likely to result in it being sold cheaply, before the company has built up a product / market fit or proved significant traction.
That said, companies of this profile could be applying for funding via grants. There are hundreds of different types of UK and EU grants available, but navigating the plethora on offer - as well as their respective qualifying conditions - can be a minefield.
It's worth identifying the types of grants most relevant to your business and consider how you stand the best chance of being able to access them.
Tip 1: It's never too early to start looking at grant funding
David Cleverly, Finance Advisory Expert at Deloitte Propel, commented: "The key to obtaining grant funding is to plan early, well before the costs you are looking to fund have been incurred, as grants are typically only offered as an incentive to invest or create jobs that otherwise would not happen."
Speaking at The Pitch Live 2018, expert panellists Tarryn Gorre, Matt Dyson, and Mehjabeen Patrick discussed routes and opportunities within the grant and public funding sphere.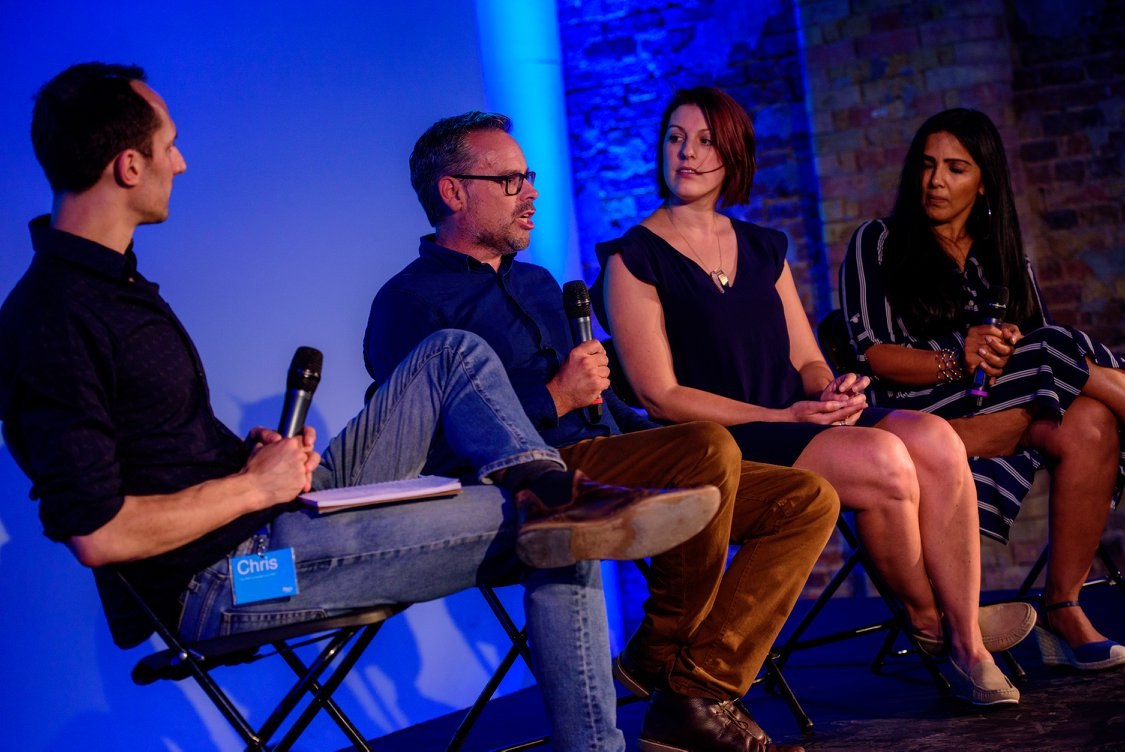 Tarryn Gorre, CEO & co-founder of Kafoodle, an award winning end to end food management system, recommended for companies to start considering in which area of their business the funding would be most valuable, due to the sheer range of different type of grants available.
"In my opinion a business can apply for a grant at any stage of its lifecycle. There are a variety of grants available, those that support ideas, or R&D, prototyping and commercialisation, so it is up to you as as business to decide what you want the money for and how you want to make the best use of it."
Matt Dyson, co-founder and CEO of Rockit, an innovative portable baby rocker, utilised an Innovate UK innovation voucher with a value of £5,000 to get expert help and support towards IP advice.
"With the initial IP registered early on we were able to go public with our design and this is when we started entering and winning awards, discussed Matt.
Mehjabeen Patrick, CFO of creative industries funding body Creative England, said the process can feel laborious but it's worth it to access the specialised support and network that this type of finance can bring.
"We work with a diverse range of businesses at different stages of their lifecycle. They can be at startup, pre-startup, or even maybe those going into post-seed rounds of funding. They often come into the process thinking they can pitch and then instantly secure funding - but they need to be prepared for the process to be much more involved. We need to make sure the audit trail is thorough enough to satisfy each stream of funding criteria we deliver, often we need a couple of rounds of pitches to assess elements such as perceived risk or opportunity for job creation, and then once finance is offered we need to keep regular checks on businesses to support them in staying on track. It might seem like we're being overly cautious, but it's so worthwhile to the organisations we fund as it means the money and support we (and others like us) provide is exactly what they need for growth."
Tip 2: Make sure your business has the capacity to carry out the grant deliverables
Grants are normally allocated on the premise of carrying out specific activities, and often require an arduous paper trail for tranches of funds to be released.
While on the Pitch panel, Tarryn mentioned how the amount of supporting work and resource needed to complete deliverables should not be underestimated by business owners so taking on grant funding is not a decision to be taken lightly.
"Although grants are hugely beneficial they do involve quite a bit of work so I would urge [business owners] to make sure that [they] have enough resources to carry out the project."
Additionally, to obtain funds it is common to also have to adopt new financial procedures and systems.
Tip 3: Do your research
There are so many types of grants available (i.e. local councils, national organisations and European) that it pays to do your research to try and identify the right type of grant and funding provider for your organisation.
There are a number of sites you can access to help kick-start your research. Detailed below is a snapshot of online resources. If you require support on applying or further clarification, please get in touch with us for support on exploring your options.

Resources
Tip 4: Don't be afraid to ask for help
With so many types of grants available you can save yourself time and energy by getting in touch with an expert who has the knowledge on where to best to focus your efforts and identify the best opportunities for your business.
This can include help around grant strategy and gaining a clear understanding of the merits of different grant funding routes; project positioning and what grant providers are looking for; or even assisting to fill out your entire grant application and advising on the terms and conditions.
If you'd like assistance in considering what grants your organisation might be suitable for, get in touch with us to arrange a consultation where we can talk you through your options.